Killer Marshosaurus Tooth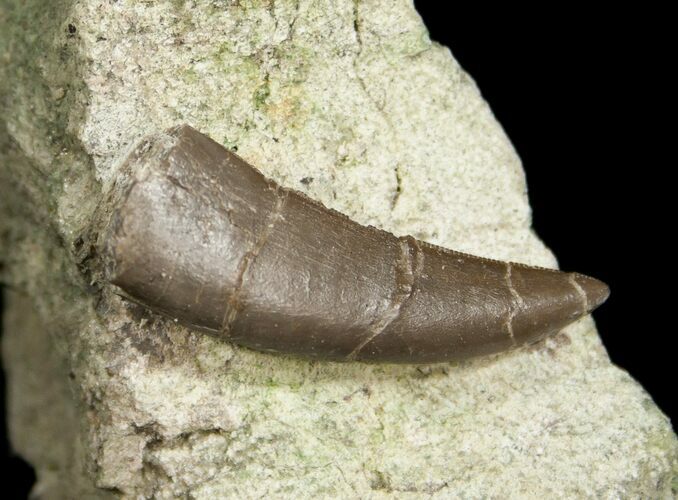 Here's the Marshosaurus tooth. It's only the second one found in 3 years of digging at the quarry so it's an extremely rare species. I've had two different people verify the ID the tooth because very often you get dealers mislabeling Allosaurus teeth as Marshosaurus to jack up the price. It's the best Marshosaurus tooth I've seen. 1.37 inches long and still embedded in it's original matrix. Just a tiny bit of repair/restoration to fill in two small cracks. It could be prepared out of the matrix by request.
Marshosaurus is a genus of medium-sized Megalosaur from the Late Jurassic, Morrison Formation. n 2010, Gregory S. Paul estimated its length at 4.5 meters (15 ft) and its weight at 200 kilograms (440 lb). It's one of the rarer theropods in the Morrison Formation with only a single partial specimen having been recovered.


SPECIES
Marshosaurus bicentesimus
LOCATION
Salt And Pepper Quarry, Dinosaur, CO
FORMATION
Morrison Formation