1.45" Hadrosaur Tooth (Lambeosaurus?) - Two Medicine Formation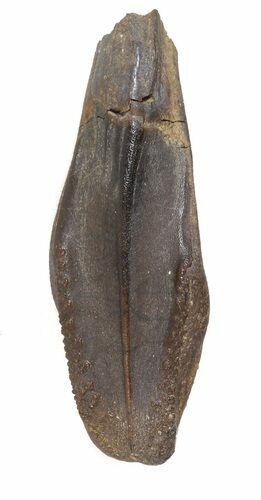 This is a very large, 1.45" Hadrosaur from the Two Medicine Formation of Montana. This excellent tooth has very little wear to it, and a partial root still attached. This is the largest Hadrosaur tooth I've seen from the formation.

There are several large hadrosaurs known from this formation including Lambeosaurus, Brachylophosaurus and Kritosaurus which it could possibly be. The collector labeled it as being Lambeosaurus, but identifying an individual tooth even to the genus level is partially guesswork.
SPECIES
Unidentified Hadrosaur
LOCATION
North Central Montana
FORMATION
Two Medicine Formation, Judith River Group