Large 12.6" Woodworthia Petrified Wood Slab - Arizona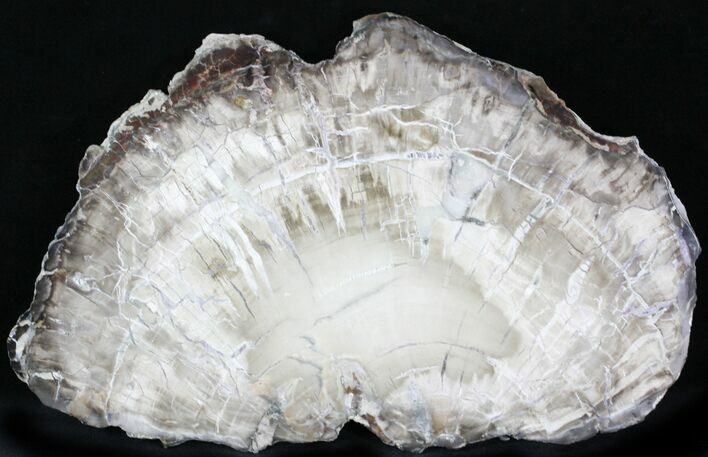 This is a large slab of fossilized Woodworthia wood from the Chinle Formation near Winslow, Arizona. Woodworthia is one of the more uncommon types of petrified wood within the petrified forests of Arizona. The slab is 12.6x8.1" and 3/8" thick, weighing just over 5 lbs. Seems of quartz can be seen running though the light brown petrified wood. Comes with an acrylic display stand.

The rich coloration is due to the contaminating minerals in the silica which replaced the original wood structure. For example pinks and reds are due to hematite, a form of oxidized iron. This is similar petrified would which is found in the Petrified Forest National Park. The petrified forest encompasses nearly 100k acres and this wood comes from land outside of the park.

LOCATION
Winslow, Arizona
FORMATION
Chinle Formation
SIZE
12.6x8.1", 3/8" Thick