Large Blue Forest Petrified Wood Limb Section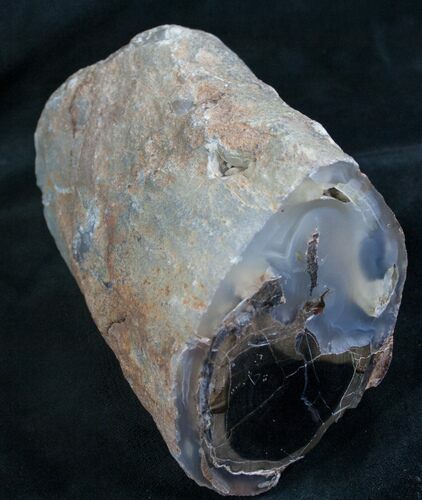 This is a large section of a petrified wood limb from the famous "Blue Forest" of Wyoming. This area produces some of the most spectacular petrified wood in the world with deep shades of blues, blacks and tans.

The polished face on this limb section is 3.4x2.6", it is 5" long and weighs about 2 lbs.

This petrified wood was formed when trees died and fell into a swamp where they are rapidly covered by algae. This created casts that preserved the bark surfaces of the trees and kept them from decaying. Over time the algae casts and the areas between them were filled in by minerals forming this beautiful petrified wood.
LOCATION
Eden Valley, Sweetwater County, Wyoming
FORMATION
Green River Formation, Laney Shale Member
SIZE
Polished Face 3.4x2.6", 5" long