Large Blue Forest Petrified Wood Log Section - 7.8"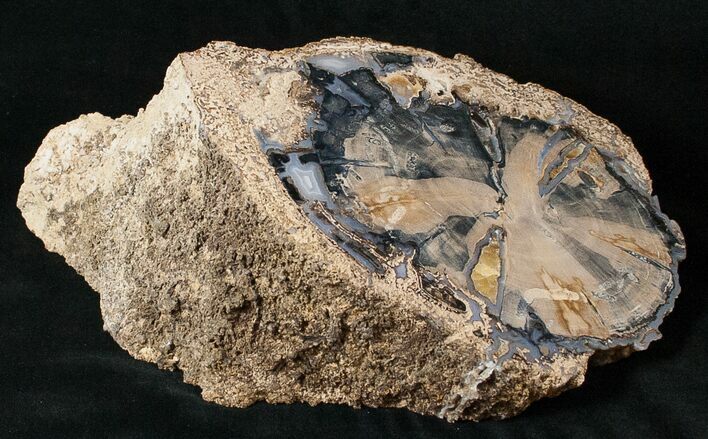 This is a large, polished, log section of 50 million year old petrified wood from the famous "Blue Forest" in Eden Valley, Wyoming. It was formed when trees died and fell into a swamp where they are rapidly covered by algae. This formed casts that preserved the original bark surfaces of the trees and kept them from decaying. Eventually the algae casts and the spaces between them were filled in by minerals, often in exquisite, crystalline form.

The polished face on the specimen is 7.8x5.6" and the entire piece weighs about 2 3/4 lbs. The polished face is cut at an angle, so that it can sit on a flat surface while the face of the log is displayed.
LOCATION
Eden Valley, Wyoming
FORMATION
Blue Forest Formation
SIZE
Polished Face 7.8x5.6", 2 3/4 lbs