3.2 Inch Otodus Shark Tooth In Matrix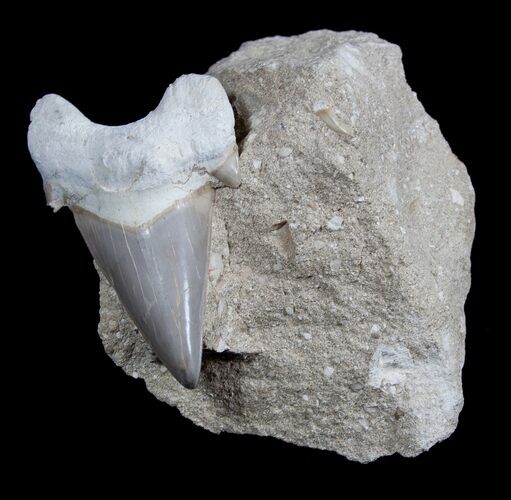 This is a very large fossil shark tooth of the species Otodus obliquus from the Oulad Abdoun Basin in Morocco. It's approximately 54 million years old, 3 inches in length and still embedded in the natural matrix in which is was found.

These teeth are collected during the massive phosphate mining operations. While teeth of Otodus are common fossils at the mines, ones of this size and quality are quite hard to come by.
LOCATION
Oulad Abdoun Basin, Morocco
FORMATION
Phosphate Deposits