Large Ophiura Brittle Star Fossil With Partial Trilobite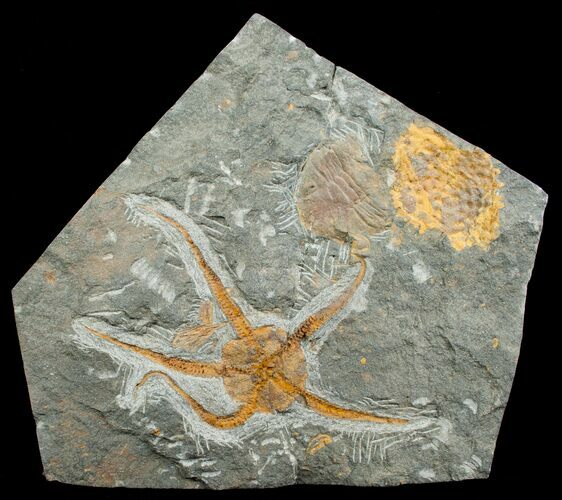 This is an interesting association from the Ordovician aged Kataoua Formation of Morocco. There is a large starfish fossil of the genus Ophiura which measures nearly 6 inches wide along with the front half of a Asaphellus trilobite and another fossil which I'm unsure of. There is a repaired crack running through the plate but it has not been restored.
SPECIES
Ophiura sp. & Asaphellus sp.
AGE
Ordovician

LOCATION
Kaid rami, Morocco
FORMATION
Kataoua formation