Large Starfish/Brittle Star Fossil From Morocco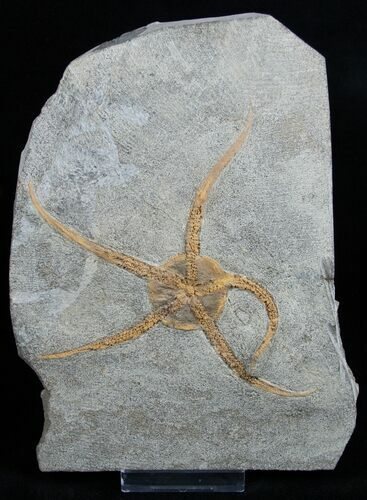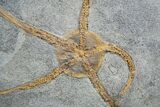 Here is a large starfish fossil from the Ordovician aged Kataoua formation in Morocco. This is a natural specimen with no significant restoration. It's centered on a nice piece of rock and comes with an acrylic display stand.
Note: You have to be careful when purchasing the starfish
fossils
from Morocco as I've seen many specimens simply painted onto the rock and passed off as being real.
AGE
Ordovician

FORMATION
Kataoua formation