Large Unworn Triceratops Tooth (Quality)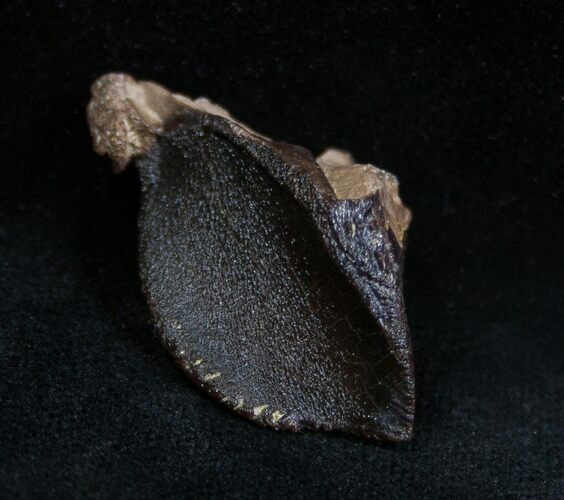 This is a very nice and large unworn Triceratops tooth from the Hell Creek Formation. It has a partial root attached and shows spectacular detail and enamel preservation. Probably a top 1% tooth.

The tooth was collected in the summer of 2012 from a well known private quarry in Butte County, Montana which was discovered back in the 1980's It represents a river channel deposit and consists of 2 meets worth of sandstone and gravel. Teeth and other bone material being swept down the river 66 million years ago would have been deposited here. the Hell Creek Formation represents a sub-tropical floodplain which would have been similar to coastal, modern-day Louisiana.

SPECIES
Triceratops horridus
LOCATION
Butte County, South Dakota
FORMATION
Hell Creek Formation