3.53" Serrated Tyrannosaur Tooth - Judith River Formation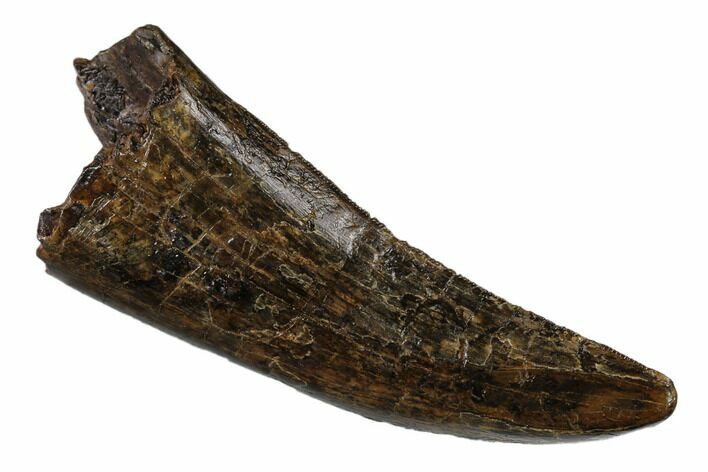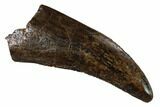 This is a large, serrated, 3.53" long Tyrannosaur tooth from the Judith River Formation of Montana. This formation is approximately 75 million years old, or about 9 million years older than the Hell Creek Formation which also produces T. rex. This tooth is very large for the Tyrannosaur teeth found in the formation. Based on size, it's more than likely Daspletosaurus.
The tooth was found in several pieces which much of the lower half of the tooth compressed inwards. It was professionally repaired with the compressed section taken apart and "uncompressed". There is some gap fill restoration in the cracks as well as some minor restoration to the tip
and spots of gap fill restoration along the anterior edge. Due to the excellent preparation work on this tooth, the restoration is best identified under UV lighting.
LOCATION
Hill County, Montana
FORMATION
Judith River Formation