Nicely Preserved Triceratops Vertebra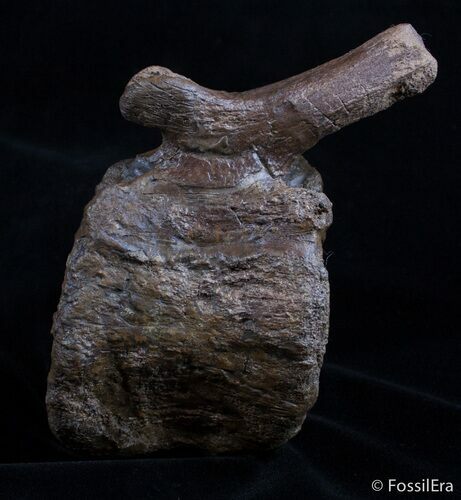 This is a nicely preserved vertebra from one of most well known dinosaurs, Triceratops. It comes from the Hell Creek Formation in Butte County Montana. It was collected at a well known commercial quarry which represents a 66 million year old river channel deposit.

This vertabra has some repaired cracks and minor restoration to fill in gaps in some of these cracks and stabilize the bone.


SPECIES
Triceratops horridus
LOCATION
Butte County, South Dakota
FORMATION
Hell Creek Formation
SIZE
2.6" thick, 4.9" tall