Ordovician Starfish (Petraster?) & Brittle Star (Ophiura) Fossils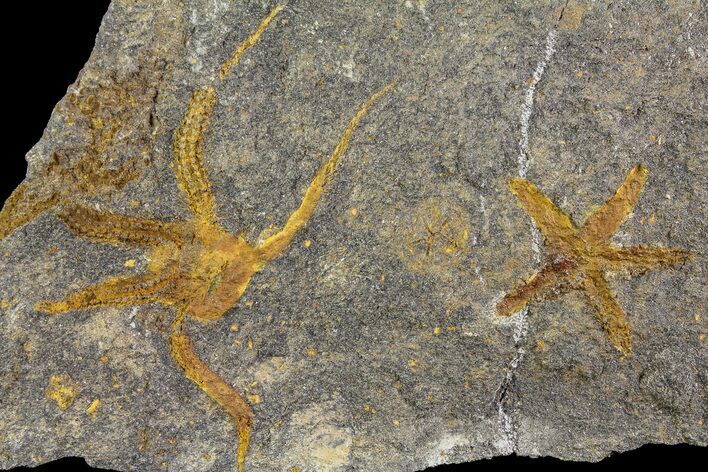 This is a cool association of an Ordovician aged starfish (Petraster?) and brittle star (Ophiura). They come from the Tioririne Formation near Kaid rami, Morocco. The specimen shows an amazing amount of detail in the brittle star. Their is a faint trace of a fossil edrioasteroid on the specimen as well. The natural, orange coloration is due to the oxidation of iron in the fossil. There is some restoration to the fossils and a repaired crack through the rock containing gap fill.

SPECIES
Petraster? & Ophiura sp.
LOCATION
El Kaid Rami, Morocco
FORMATION
Upper Tioririne Formation
SIZE
Petraster 1.15", Ophiura 2.3" Rock 6.95 x 3.8"