Partial Mammoth Tooth From North Sea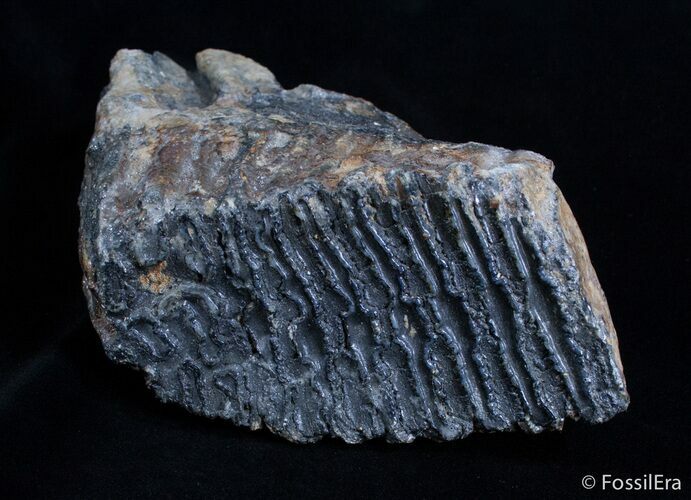 This is a partial ice-aged mammoth tooth that dredged up by a fishing trawler in the North Sea between Britain and Denmark. Fishermen routinely find mammoth teeth and ice aged fossils in their nets and given the chance that a fossil is accidentally gathered in a net is slim the sea floor is probably littered with the remains of millions of animals. The cold temperatures and low oxygen environment of the North Sea has aided in the preservation of these teeth and bones which are pulled from 30-150 feet below the surface.
You can read more information about this at the following link.
http://www.independent.co.uk/news/science/the-watery-grave-of-europes-monsters-1744973.html
SIZE
5.5" long, 4.5" tall