Partially Rooted Ceratopsian Tooth - Two Medicine Formation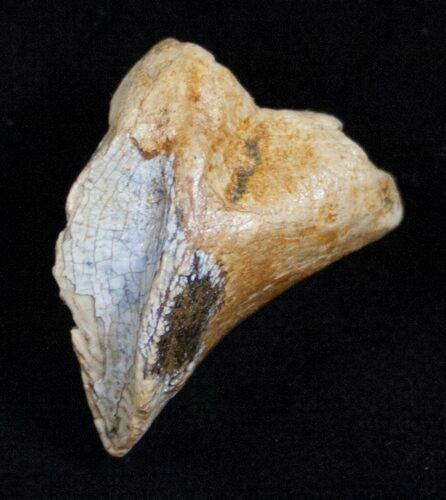 This is a .95" long, partially rooted Ceratopsian dinosaur tooth from the Two Medicine Formation (Judith River Group) of Eastern Montana. There are several large Ceratopsians described from this area, and assigning an isolated tooth like this any particular species of genus with any accuracy is impossible. Some of these ceratopsians include Avaceratops, Judiceratops, Ceratopsian, etc. Nearly all of the enamel is worn from the tooth, but it is still very detailed and is not a typical shed tooth, but rather a rooted tooth.

Ceratopsians were a group of quadrupedal, herbivorous dinosaurs that lived in North America during the Cretaceous period. They included the distinctive Triceratops, and are characterized by beaks, rows of shearing teeth in the back of the jaw, and elaborate horns and frills.
LOCATION
North Central Montana
FORMATION
Two Medicine Formation, Judith River Group