Pennsylvanian Aged Red Agatized Horn Coral - Utah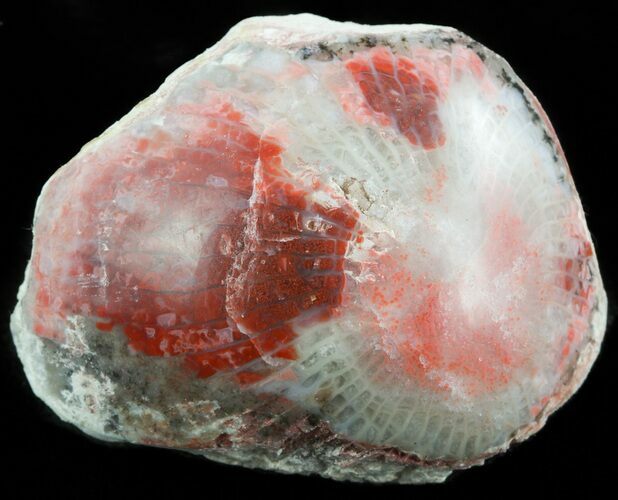 This is a beautiful section of Pennsylvanian aged (~300 million year old), agatized horn coral from Utah. One end of the section has been polished to reveal the amazing internal structure.

The ancient coral reefs now lie thousands of feet up in the mountains of Utah. As these corals fossilized the original organic material was replaced by silica and other minerals producing the brilliant coloration. This horn coral is not actively being mined anymore so, it's getting harder to acquire.

FORMATION
Morgan Formation
SIZE
Face 1.6" Wide, 1.17" long