Petrified Driftwood - Rogers Mountain, Oregon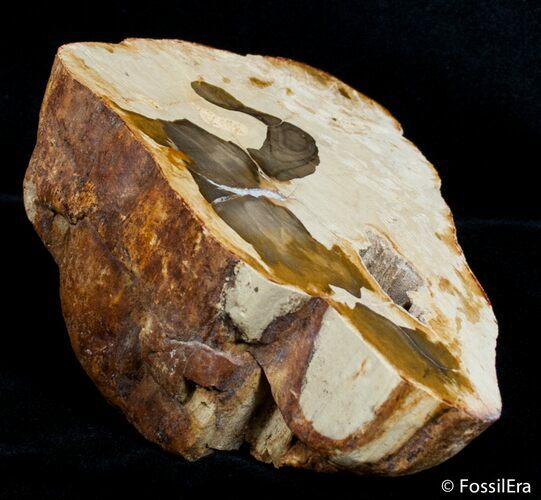 This is a large nodule of richly colored fossil driftwood from Rogers Mountain, Oregon. One side has been highly polished to reveal the exquisite inner detail of this agatized wood. This was polished by one of the best polishers of petrified wood out there. The shine and quality of the polish is second to none with no sander marks or dull spots.

If you saw this piece of petrified wood sitting on a beach today, you probably wouldn't be able to guess that it's over 15 million years old. The wood grain allows it to be identified as ancient sequoia. This piece of agatized wood is gem grade, stands up on it's own and makes a magnificent display.
LOCATION
Rogers Mountain, Oregon
FORMATION
Grande Ronde Basalt