Prepare Your Own Fossil Fish Kit (Priscacara)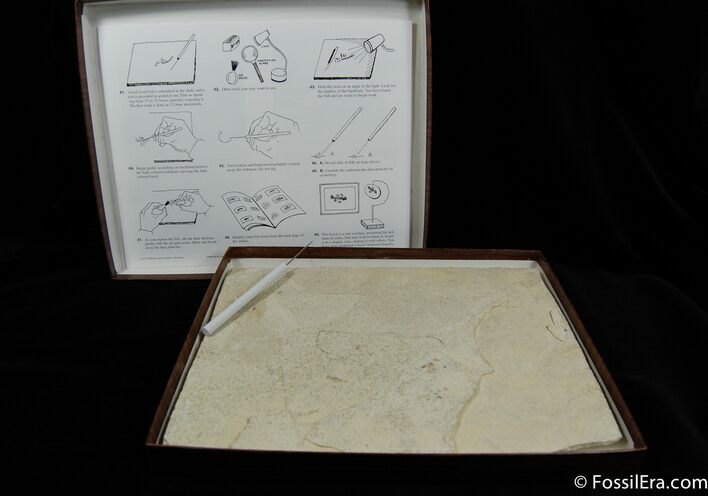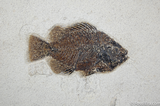 Here is an kit with an unprepared Cockerellites liops from the Green River formation of Wyoming. Priscacara is a more scarce and ornate fish than the ones offered in our other fish kits. It is completely buried underneath the surface of the rock, but appears complete, nicely layed out and approximately 4 inches long.

This fish comes from the 18 inch layer of the Green River Formation which produces some of the best, dark colored preservation. Preparing this fish will take many hours of work.

The kit includes the fish centered on a 12x10 slab of rock, preparation instructions and a tool which can be used to scrape the rock away.

See last photo for an example of what a Priscacara from the 18 inch layer may look like one prepared. We can provide no guarantees on how this one will turn out.
SPECIES
Knightia eocaena or Diplomystus dentatus
LOCATION
Kemmerer, Wyoming
FORMATION
Green River Formation