Rare 2" Tall Othnielia Dorsal Vertebra - Skull Creek Quarry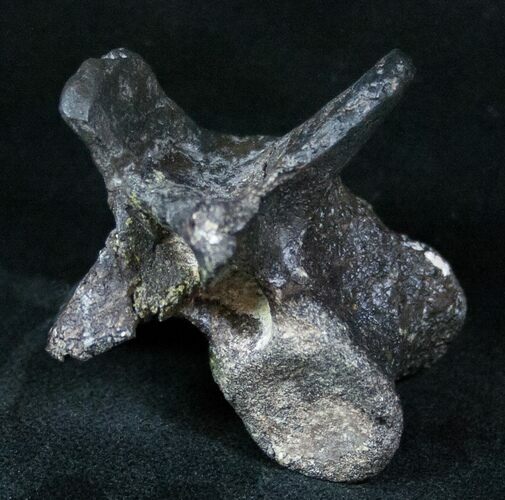 This is a nicely preserved dorsal vertebra of the small ornithischian dinosaur, Othnielia rex. It was collected in the summer of 2014 at the Skull Creek Quarry near Dinosaur, CO. It's in excellent shape with all of the processes attached and the only restoration is a small gap filled when it was glued back together.

The Skull Creek Quarry where this specimen comes from represents and amazing location that has in a short time span of only a few years has produced articulated dinosaur skeletons of multiple types of theropods, sauropods as well as the most complete Othnielia specimen ever found (currently in preparation)

Othnielia was a small, bipedal herbivore dinosaur, reaching 1-2 meters in length and probably weighing about 20-25 lbs. Animals of this genus were included in the novel Jurassic Park as "othys", tree-climbing small herbivores, although there is no evidence for this kind of behavior.



LOCATION
Skull Creek Quarry, Dinosaur, CO
FORMATION
Morrison Formation
SIZE
2" tall, 2" wide, 1.4" long