Rare, 5.2" Devonian Lungfish (Dipterus) - Scotland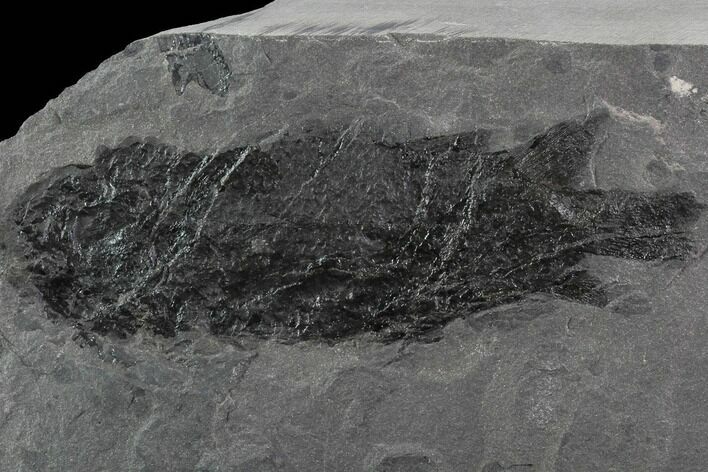 This is a rare, 5.2" long example of a Devonian lungfish (Dipterus valenciennesi) from the Orkney Isles in Scotland.

Dipterus (meaning 'two wings') is an extinct genus of lungfish from the late Devonian period of Australia and Europe. Lungfish arose during the early Devonian, reaching a peak in diversity by the Late Devonian.

In many respects, Dipterus, which averaged 14 inches in length, closely resembles the modern lungfish. However, unlike its contemporary relatives - where the dorsal, caudal, and anal fin are fused into one -with Dipterus the fins were still separated. These ancient fish It mostly ate invertebrates, which were crushed by tooth-like plates on its palate instead of real teeth.The shine found on this specimen is comprised of cosmine- a layer of bony tissue of an external enameloid layer fused over a dentine layer. By the Late Devonian the cosmine layer was lost in Lungfish as thinner scales evolved.

SPECIES
Dipterus valenciennesi
LOCATION
Orkney Isles, Scotland
FORMATION
Sandwick Fish Beds, Old Red Sandstone
SIZE
5.2" long on 6.7x3.7" limestone