Rare, 9.5" Fossil Catfish (Site Closed) - Green River Formation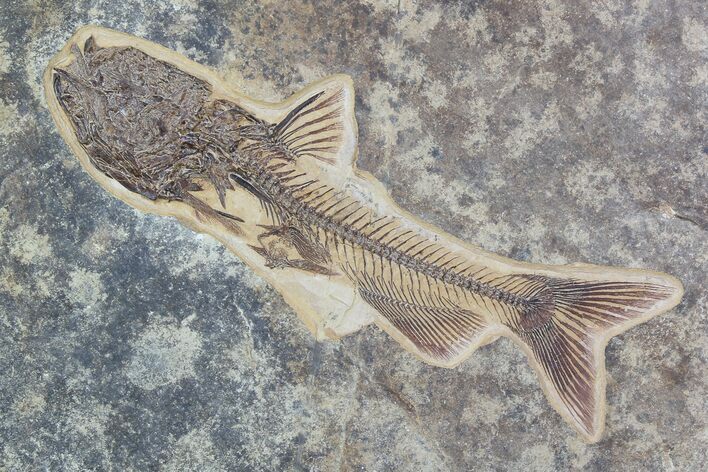 This is a phenomenal and super rare fossil Catfish (Astephus antiquus) from the Green River Formation of Wyoming. These come out of a completely different lake (Lake Gosiute) than the typical fossil fish you see from Wyoming (Fossil Lake). This specimen was collected years ago, and the quarry was only accessible for a few years before a corporation purchased the land and cut off access. So, there is only a small number of these Catfish out there.

Not only is this specimen quite large for the species at 9.5" long but the preservation and preparation work in superb. In fact it's the best specimen I've ever seen of this species. It's centered on a 11x8.5", thin piece of shale that has been backed for added stability. Don't pass up this specimen, you will probably not see another one this nice again.
SPECIES
Astephus antiquus
LOCATION
Rock Springs, Wyoming
FORMATION
Green River Formation - Lake Gosiute
SIZE
9.5" long on 11x8.5"