Rare Benedini (Extinct Thresher Shark) Tooth - 2.82"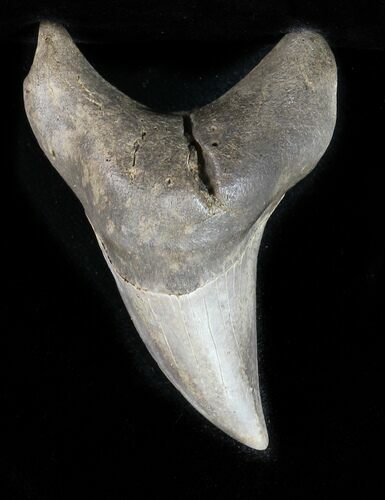 This is a very large specimen is a rare fossil shark tooth, Parotodus benedini tooth (Thresher shark). These are found associated with the
Megalodon
teeth but are hundreds of times more rare to find. 2.82" is very large for this teeth and this one is in good condition. The coffee brown color is distinctive to teeth found in many of the river systems in Georgia.
SPECIES
Parotodus benedini
LOCATION
River in Georgia
FORMATION
Hawthorn Formation