This Specimen has been sold.
Scarce 2.1 Inch Benedini Fossil Tooth (Thresher Shark)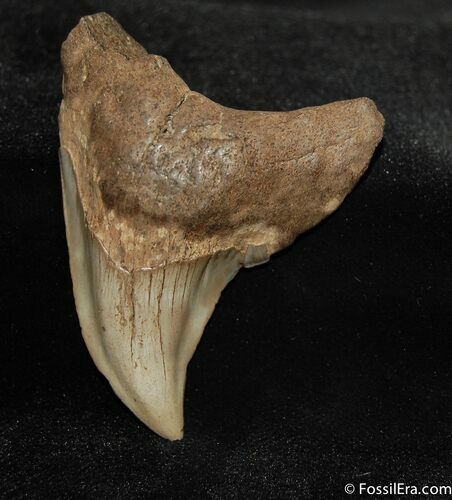 Here's a fossil shark tooth that doesn't come up for sale that often, it's a scarce Parotodus benedini tooth (Thresher shark). These are found associated with the
Megalodon
teeth but are hundreds of times more rare to find. This tooth has excellent preservation, great enamel, good coloration, large root and it still sharp to the touch.
SPECIES
Parotodus benedini
FORMATION
Hawthorn Formation