Rare, Carboniferous Horseshoe Crab (Euproops) - England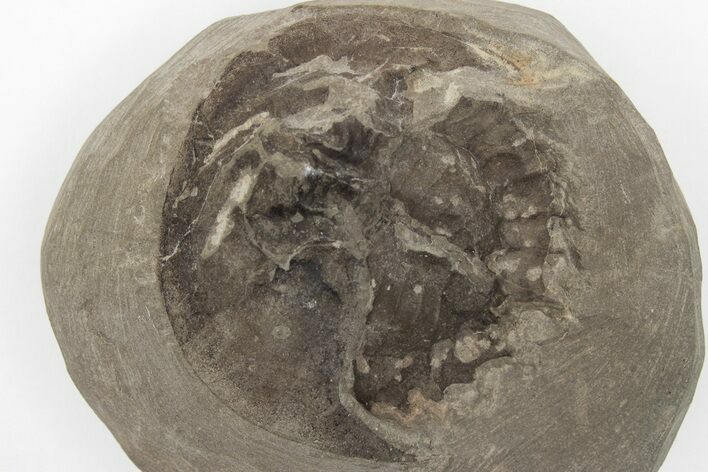 This is a rare, Upper Carboniferous Xiphosuran (Horseshoe Crab) from England. The ancestry of modern day horseshoe crabs (Limulus) can be traced all the way back to the Cambrian. It was collected from a quarry in Lancashire, England which is no longer accessible as it is now a landfill pit. Comes with a Riker mount display case.
SPECIES
Euproops rotundatus
LOCATION
Crock Hey Open Cast Quarry, Lancashire, England
SIZE
Xiphosuran: 1.35 x 1.25", Entire specimen: 1.95 x 1.75"