Robust Tyrannosaurus Pre-max Tooth - 2.12 Inches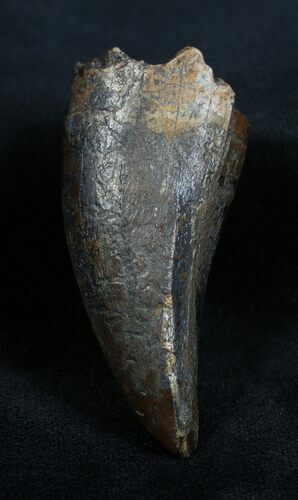 This is a nice robust 2.12 inch pre-max tooth from the king of the dinosaurs Tyrannosaurus rex. Pre-max teeth or rarer than teeth from other parts of the jaw as they are located up front where the jaws first strike the prey. There are fewer than them in the mouth and they are more likely to have sustained major feeding damage.

This tooth has nice enamel and the feeding damage is pretty minimal compared to other pre-max teeth that I've seen. Most of the anterior/posterior serrations are well worn, but unlike most teeth it was found intact and has not been repaired or restored in anyway.

SPECIES
Tyrannosaurus rex
LOCATION
Powder River County, Montana
FORMATION
Hell Creek Formation