Serrated, 1.52" Tyrannosaurus (T-Rex) Tooth - Montana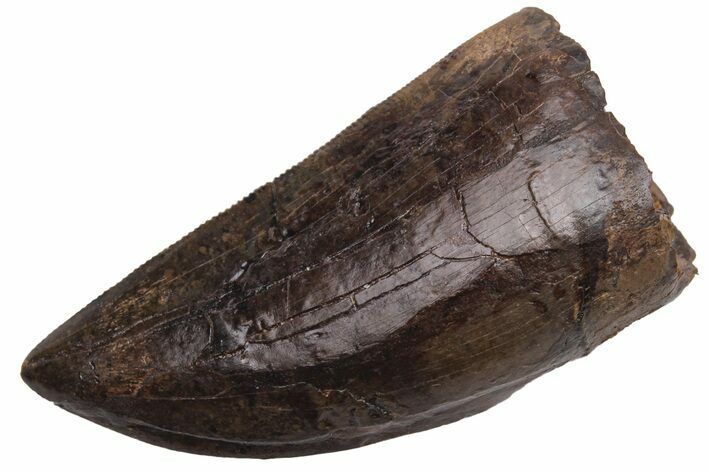 This is an excellent Tyrannosaurus rex tooth that was collected from our partner's private lease on the Late Cretaceous-aged Hell Creek Formation in Eastern Montana. It measures 1.52" long (straightline) and bears gorgeous, deep brown-orange coloration and fine serrations along each edge. True T. rex teeth are some of the most sought after and collectable fossils out there. When we get them in they are typically sold within hours.
Overall, this tooth is fairly complete with some crack repairs that required gap fill restoration. The restoration makes up approximately 15% of the surface area of this tooth.
SPECIES
Tyrannosaurus rex
FORMATION
Hell Creek Formation