Sweet Kayserops Trilobite - Issoumour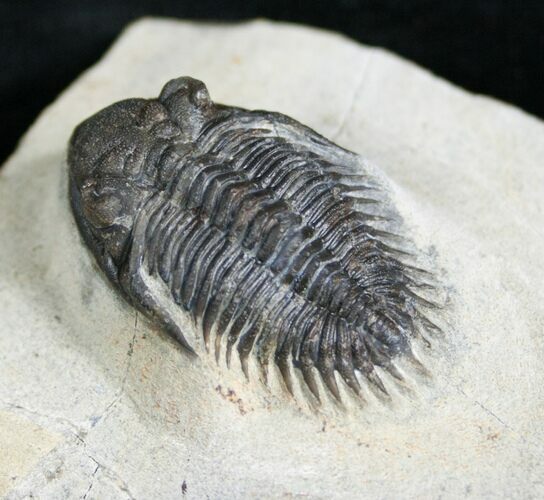 This is a sweet little Kayserops trilobite from a newly collected trilobite layer at Jebel Issoumour, Morocco. This layer lies between the Psychopyge and Metacanthina layers that have been collected for years. It is different than the common Metacanthina which has often been referred to as a Kayserops or Asteropyge. From what I have heard this new layer was quickly collected out.

This trilobite is nicely prone and a lot of surface detail including it's many eye facets can easily be seen. The only restoration on the trilobite is some touchups of some minor dings from preparation (mainly on the tail), maybe 1-2% total.
LOCATION
Jebel Issoumour, Morocco