Spectacular 1.45 Inch Nanotyrannus Tooth (or T-Rex)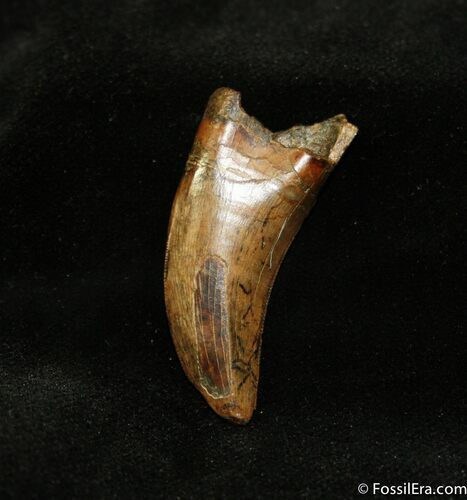 Here is a great 1.45 inch tooth of Nanotyrannus "Pigmy Tyrant" from the Hell Creek Formation of Montana. It was collected from private land in Powder River County, Montana. It has beautiful enamel and visible serrations along both edges. There is some natural feeding damage to the tip and a portion of the root is still present.
There is a ongoing debate between dinosaur paleontologists whether it represents a juvenile Tyrannosaurus or is it's own species. See Jack Horner's TED talk below. Either way it is killer tooth from one of the most fearsome predators to the Cretaceous period.
SPECIES
Nanotyrannus lancensis
LOCATION
Powder River County, Montana
FORMATION
Hell Creek Formation