Trilobite & Fossil Shark Tooth Pendant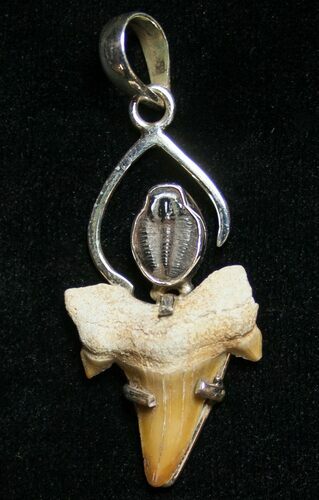 This is a pendant featuring two different, authentic fossils. The upper fossil is a trilobite of the species Elrathia kingii from the Wheeler Shale in Utah which is approximately 505 million years olds. The bottom fossil is a tooth of the extinct, giant mackerel shark Otodus obliquus from the Oulad Abdoun Basin in Morocco which is approximately 54 million years old.

These two fossils are mounted in a sterling silver setting.
SPECIES
Elrathia kingii (Trilobite), Otodus obliquus (Tooth)
LOCATION
House Range, Utah (Trilobite), Khouribga, Morocco (Tooth)
FORMATION
Wheeler Shale (Trilobite)