Two Fossil Ferns (Alethopteris) Pos/Neg - Mazon Creek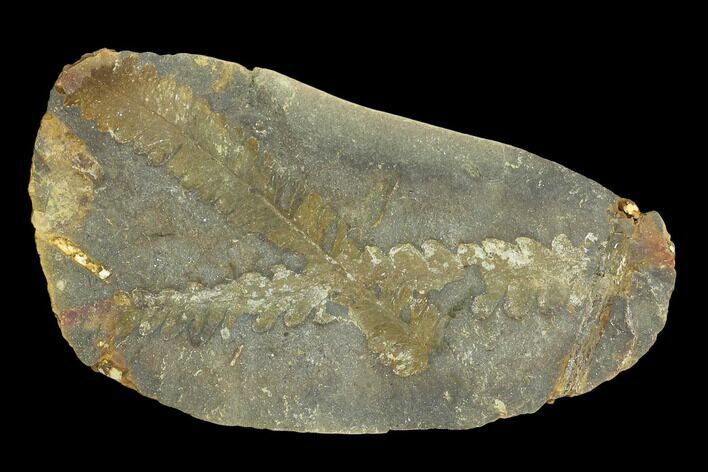 This is two nicely defined fossil ferns (Alethopteris) leaflet from the Carbondale Formation, Coal City, Illinois. It is preserved inside an ironstone nodule associated with the famous Mazon Creek Lagerstätte. The longest fern is 2.2". Under magnification the detail of this specimen stands out. Both the positive (convex) and negative (concave) sides of the fossil are included.

Alethopteris is genus of seed ferns, extinct species of fern that reproduced from seed as opposed to sporophyte reproduction of most modern ferns.


LOCATION
Coal City, Illinois
FORMATION
Carbondale Formation
SIZE
2.2" longest fern, 3.5 x 1.8" nodule