Two Fossil Pea Crabs (Pinnixa) From California (Pos/Neg) - Miocene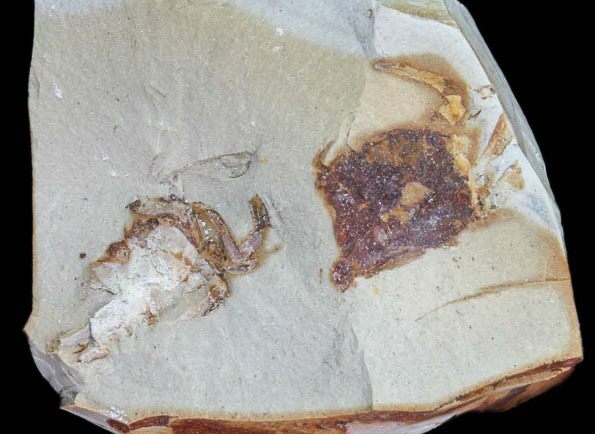 These are 8 million year old fossil "pea crabs", Pinnixa galliheri from the Monterey Formation of California. They show fine detail with carapace, and legs preserved in an orange coloration against the light colored shale. The orange coloration is due to iron oxide.

This specimen contains both the positive and negative of these crabs, as well as a partial crab on the exterior of the rock.
SPECIES
Pinnixa galliheri (Rathbun, 1932)
LOCATION
San Luis Obispo County, California
FORMATION
Monterey Formation