Two Large Ordovician Brittlestars (Ophiura) - Morocco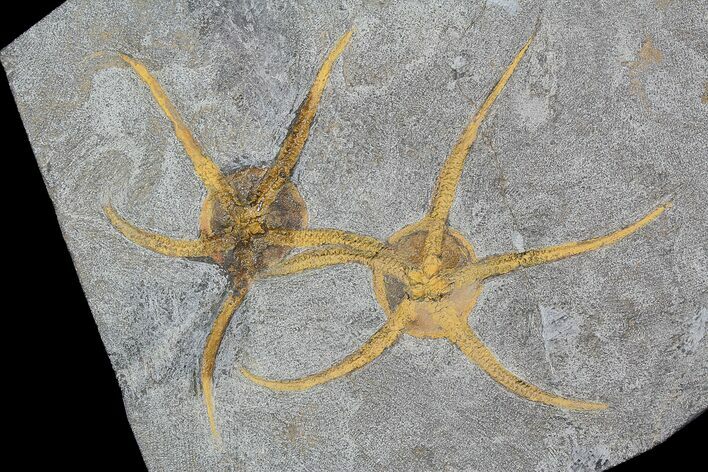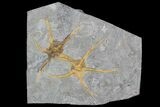 This is a pair of large fossil brittlestars (Ophiura sp) from the Kataoua Formation of Morocco. It's ordovician in age or approximately 450 million years old. The bright orange coloration is natural and due to the oxidization of iron pyrite. Both brittlestars are about 4.5" across.
Comes with an acrylic display stand.
AGE
Ordovician

LOCATION
Kaid rami, Morocco
FORMATION
Kataoua Formation
SIZE
Both 4.5" wide on 8.6x7.6" limestone