Unidentified Theropod Tooth From Morocco - 0.9"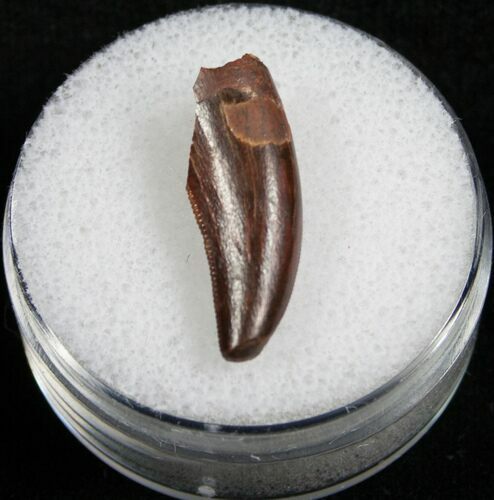 This is an interesting tooth from the Upper Cretaceous, Tegana Formation of Morocco. It was in a large lot of raptor teeth which I purchased but is clearly different than all of the other teeth. It's very conical in cross section while every other tooth (out of over 100) is fairly flat in cross section. It is also larger than any of the other teeth.

I'm unsure of what species this tooth maybe from.

The tooth comes in a small plastic display case.
LOCATION
Taouz, Kem Kem Basin, Morocco
FORMATION
Tegana Formation