Very Rare Suuwassea Caudal Vertebrae - Wyoming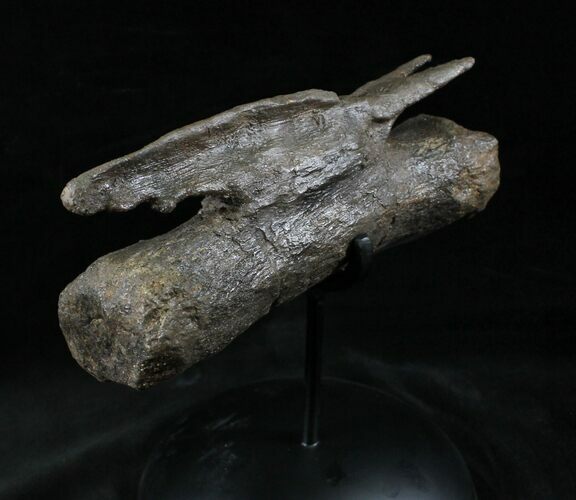 This is a very rare, Suuwassea caudal vertebrae which would have come from a posterior position in the tail of the tail. It was collected from a private quarry in Big Horn County, Wyoming, prepared and mounted. It's 6.6" long, and beautifully mounted on a custom stand. This is the first time I'm aware of that Suuwassea material has been offered for sale.

The process of the vertebrae is not original but was 3D printed directly off of other Suuwassea material from the same location. The primary characteristic that distinguishes it from other sauropod material it's very elongated shape.



Suuwassea is a very primitive diplodocid recently described in 2004 and only known from the Lower Morisson Formation. The name is derived from the Native American Crow Tribe term meaning "First Thunder". It was estimated to have reached lengths of around 15 meters.


LOCATION
Big Horn County, Wyoming
FORMATION
Lower Morrison Formation
SIZE
6.6" long, 7" tall on stand