Lot: 5" Oval Fossil Stoneware Dishes - 16 Pieces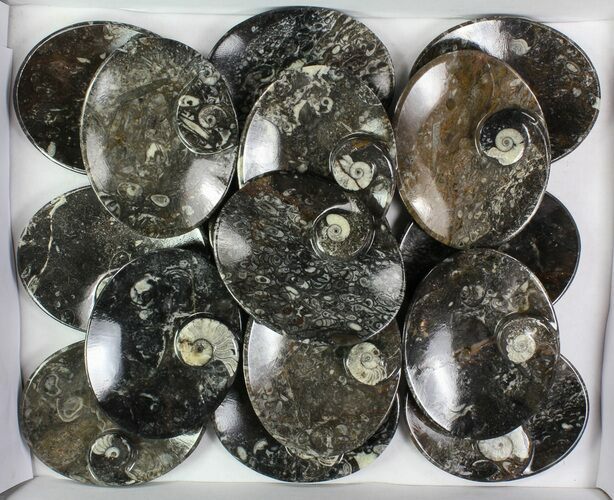 This is a wholesale lot of 16 Fossil Stoneware Dishes. These dishes are 5" wide and have an goniatite positioned in the middle of the dish. These dishes come from the Sahara Desert in Morocco that was a seafloor some 450 million year ago. This very hard limestone was laid down over millions of years and is particularly rich in ammonites and Orthoceras. Tremendous labor was required to cut these out of solid rock, grind them to shape, and polished them to a glossy finish. These dishes work well to adorn a dinner table, fireplace mantel, or hung on the wall, or any of a number decorative uses.

You will receive the dishes pictured. At this wholesale price of $100, the dishes come out to $6 each. Typically these can retail for several times the wholesale price.