1.27" Chatoyant Pietersite Pendant (Necklace) - 925 Sterling Silver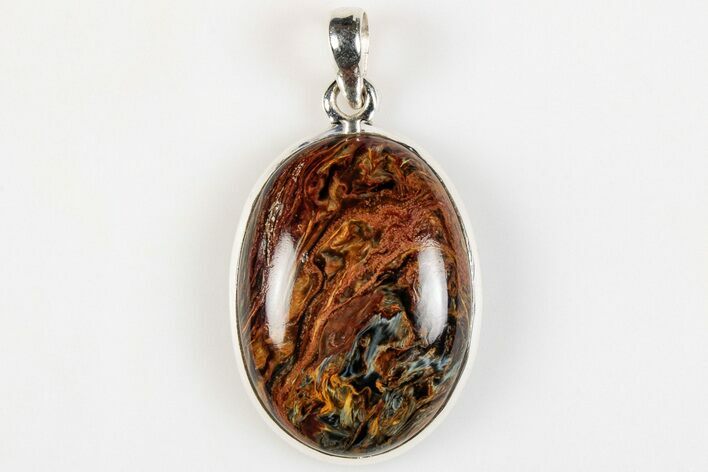 This is an eye catching, chatoyant pendant featuring a beautiful, polished Pietersite stone set in 925 sterling silver. The pendant itself is 1.27" tall.
A 24" silver plated chain with a lobster clasp is included with the pendant. You will receive the exact pendant pictured.
Pietersite is a variety of chalcedony that contains amphibole mineral fibers that result in a chatoyant effect similar to
tiger's eye
. It is found in a variety of colors including blue, grey, brown-red, brown, orange and yellow. It is named after Sid Pieters, a mineral dealer from Namibia that documented the discovery of this variety of chalcedony.
LOCATION
Erongo Region, Namibia
SIZE
Pendant 1.27" tall, Chain 24"