1.45" Beautiful, Bi-Colored Tourmaline - Himalaya Mine, California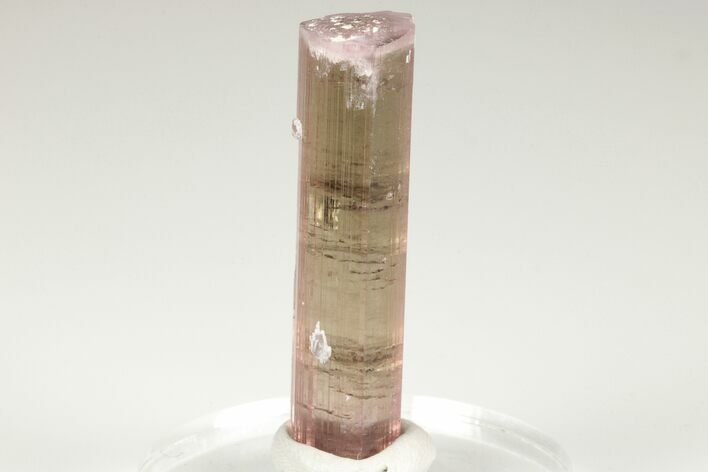 This is a lustrous, bi-colored Himalaya tourmaline that was collected from the Himalaya Mine in San Diego County, California. It bears rose-pink coloration along the vertical edges and cap, with a light-green core.
It has been mounted to an acrylic display base with mineral tack.
Tourmaline is a crystalline boron silicate mineral compounded with elements such as aluminium, iron, magnesium, sodium, lithium, or potassium. Schorl, or black tourmaline, is the most common form of tourmaline, and has been used for everything from jewelry to piezoelectric guitar pickups.
LOCATION
Himalaya Mine, Mesa Grande Mining District, San Diego County, California
SIZE
Size: 1.45 x .38". Weight: 35.5 ct