1.5" Green Gaspeite Pendant (Necklace) - 925 Sterling Silver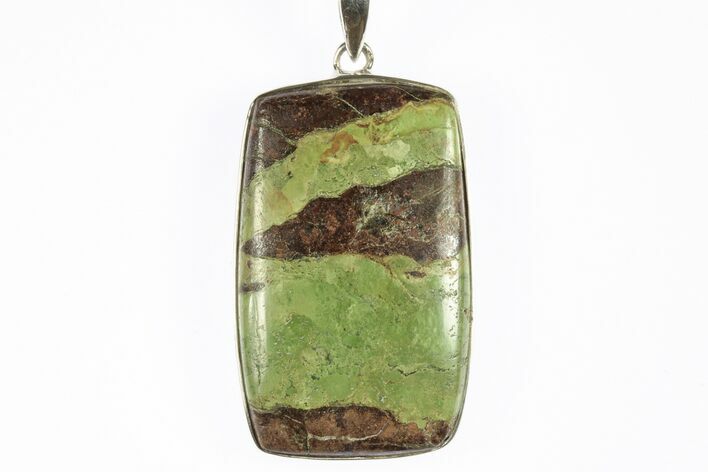 This is a vibrantly colored pendant made from gaspeite collected in Australia. It has been shaped and polished to a glossy finish, and measures 1.5" tall. The stone has been set into 925 sterling silver and is accompanied by a 24" long, silver plated snake chain necklace with a lobster clasp. You will receive the exact pendant pictured.
Gaspeite is a nickel carbonate that's chemically interchangeable with magnesium or iron, and has the chemical formula (Ni,Mg,Fe)CO3. It's considered rare and has a distinct yellow-green coloration. It's primarily found on the market cut and polished into slab form.
SIZE
Pendant: 1.5" tall, Chain: 24" long