1.55" Botryoidal Prehnite - Mali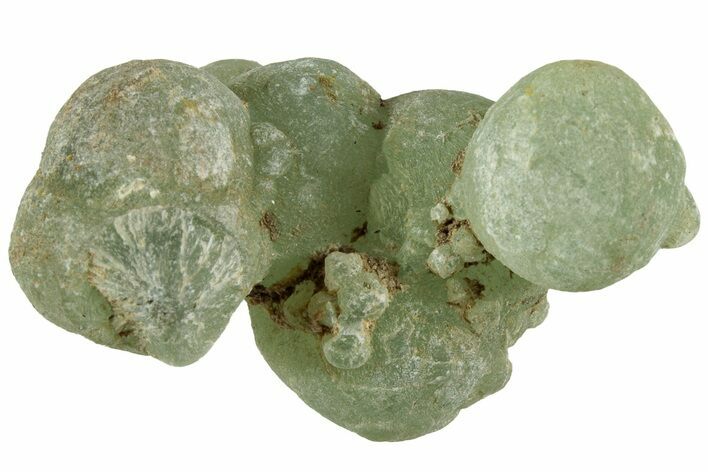 This is a 1.55" wide association of translucent, botryoidal green prehnite, collected from the Kayes Region of Mali, Africa.
Prehnite is a calcium aluminum silicate with the chemical composition Ca2Al(AlSi3O10)(OH)2. It generally occurs as volcanic cavity infillings, and typically is a shade between yellow and green, however colorless and blue specimens are not unheard of.
LOCATION
Kayes Region, Mali, Africa