This Specimen has been sold.
1.6" Cut & Polished Oco Ocho Geode - Brazil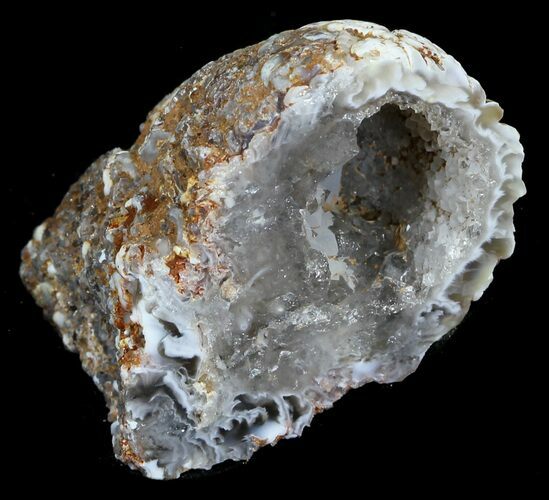 This is a small, cut & polished Oco Ocho from Rio Grande do Sul, Brazil. Half of the geode is included.
Geodes are hollow rocks filled with crystals and other minerals. They are typically formed when air bubbles inside of volcanic rock, form hollow cavities. Over time, as mineral-rich water seeps into the rock it beings to deposit tiny crystals on the sides the hollow cavity. After millions of years, the flow of water gradually builds crystals inside the empty space.

Oco Ocho geodes is a name given to many of the small agate/quartz geodes found in the Rio Grande do Sul region of Brazil. They usually found by farmers plowing their fields, and can be quite beautiful when cut & polished, a labor intensive task. Many of them have clusters of druzy quartz, and amethyst crystals inside.
LOCATION
Rio Grande do Sul, Brazil