1.65" Gorgeous Blue Shattuckite Specimen - DR Congo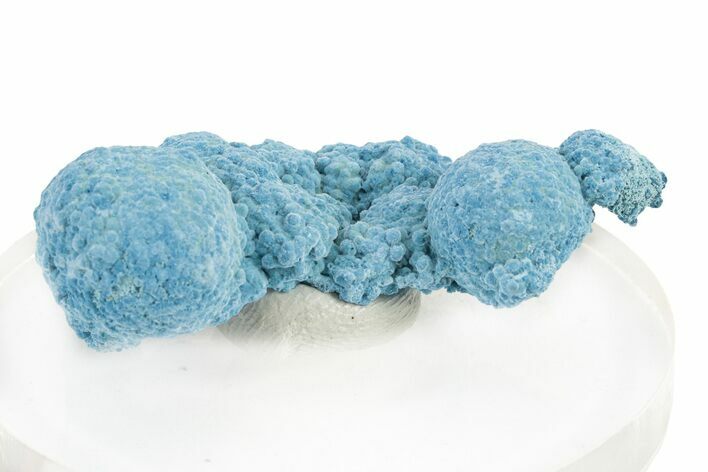 This is a 1.65" wide shattuckite specimen from the Tantara Mine in the Democratic Republic of Congo. It features a botryoidal structure and gorgeous blue coloration.
The specimen has been mounted to an acrylic display stand with mineral tack.
Shattuckite is an scarce copper mineral that is highly regarded for its vivid blue color. It is named after the Shattuck Mine in Bisbee, Arizona, where this mineral was first discovered. It crystallizes in the orthorhombic – dipyramidal crystal system and usually occurs in a granular massive form and also as fibrous acicular crystals.
LOCATION
Katanga Province, DR Congo