1.7" Black Tourmaline (Schorl) & Feldspar Cluster - Namibia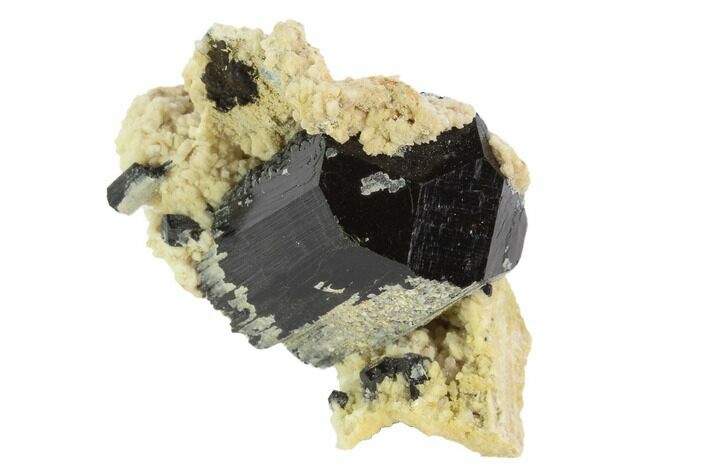 This is a lustrous schorl crystal cluster that's surrounded by feldspar, collected from the Erongo Mountains in Namibia. The schorl crystal has a beautiful termination that's nearly fully exposed.
Tourmaline is a crystalline boron silicate mineral compounded with elements such as aluminium, iron, magnesium, sodium, lithium, or potassium. Schorl, or black tourmaline, is the most common form of tourmaline, and has been used for everything from jewelry to piezoelectric guitar pickups.
Feldspars are a group of rock-forming tectosilicate minerals. It is also one of the most common minerals on earth, making up nearly 60% of the crust.
SPECIES
Tourmaline var. Schorl & Feldspar
LOCATION
Erongo Mountains, Namibia