1.77" Polished Achondrite Meteorite (19.9 grams) Slice - Africa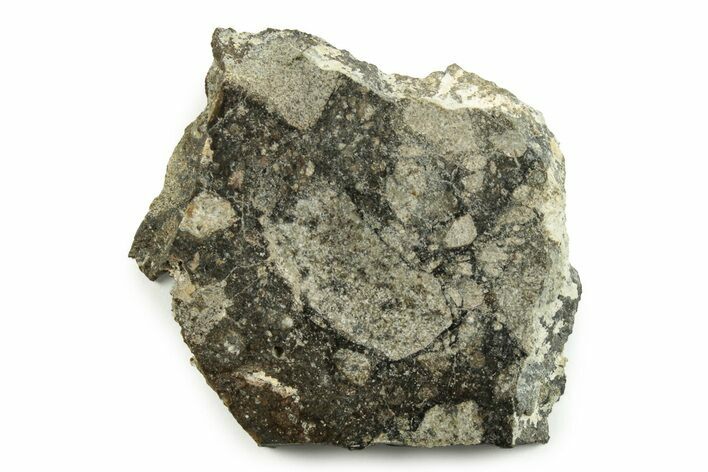 This is a 1.77" wide (19.9 gram) stony (achondrite) meteorite from northwestern Africa. It is a HED-eucrite largely composed of melt breccia, creating large, highly contrasted grains.
This specimen has been sliced and polished on one side.
Achondrites are a type of stony meteorite that lacks chondrules, round grains that agreggate from molten or partially molten droplets in space to form chondrites. Achondrites still contain grains, but their textures are extremely distinct and analogous with igneous processes.

Achondrites make up about 8 percent of all known meteorites, and are mostly HED (howardite-eucrite-diogenite) in composition. They are also largely sourced from the asteroid Vesta, the second largest asteroid in the Solar System and the only asteroid visible to the naked eye.
SPECIES
Eucrite, Melt Breccia
LOCATION
Northwestern Africa
SIZE
1.77 x 1.63 x 0.2", 19.9 grams