1.87" Sodalite Pendant with Snake Chain Necklace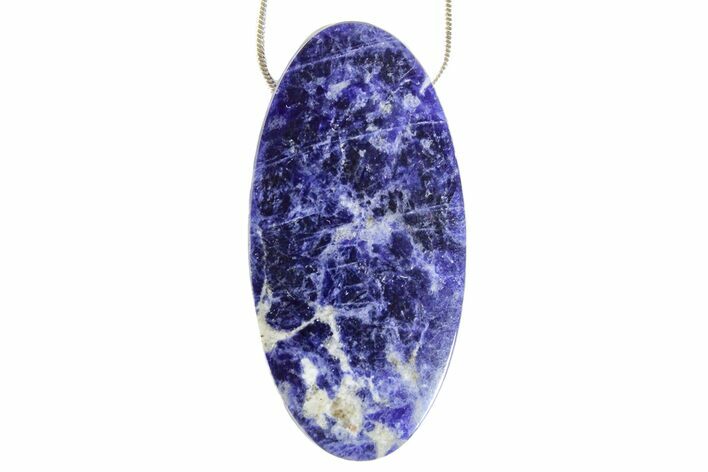 This is a beautiful, 1.87" tall sodalite pendant. The sodalite was collected from the Sodalite Mine in Namibia and has been polished to a glossy finish. It comes with a 24" long, silver plated snake chain necklace.
Sodalite
is blue stone is almost invariably veined with white streaks or markings. Lapis Lazuli can appear similar to Sodalite with its intensely blue color, though it is usually associated with sparkling Pyrite, which Sodalite lacks.
LOCATION
Sodalite Mine, Orotumba, Swartbooisdrif, Kunene Region, Namibia
SIZE
1.87 x .9", .4" thick