1.9" Prase Quartz Crystal Cluster with Bladed Hematite - Greece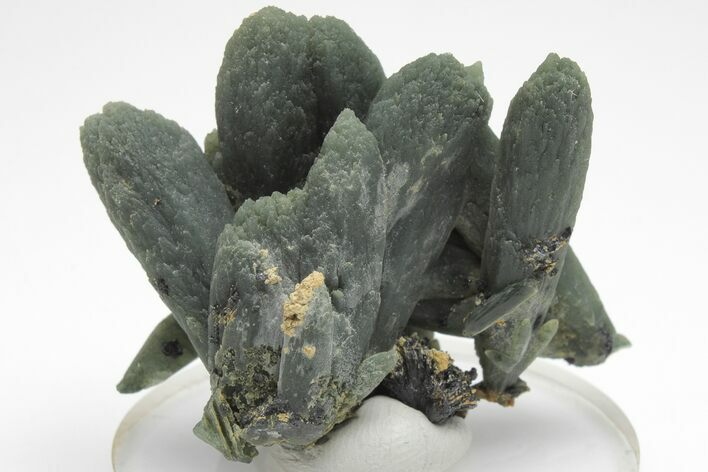 This is a cluster of green quartz crystals, known as "prase quartz" that are naturally associated with bladed hematite. It was collected from Serifos Island in Greece, and was extracted from the rock in such a way that no damage was done to the quartz crystals.
It has been mounted to an acrylic display base with mineral tack.
Prase quartz is considered a variety of quartz, however there's no significant rigor to the "variety" classification due to the lack of consistency in composition or crystalline form. Prase quartz is more or less a term for quartz with this coloration.
SPECIES
Quartz var. Prase & Hematite
LOCATION
Serifos Island, Milos, South Aegean, Greece