12" Polished Gossan (Box-Work) Slab - Western Australia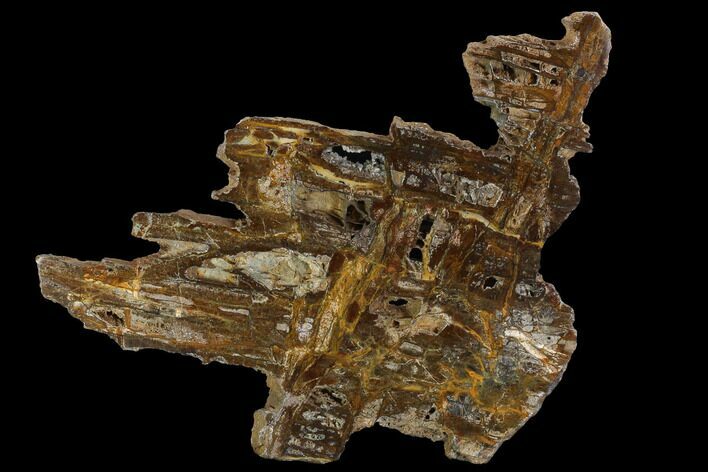 This is a cut and polished slab of a sulfide mineralization known as Gossan (or "box-work"). It was collected near the town of Newman in Western Australia's Pilbara region. Gossan is the weathered and oxidized surface expression of a sulfide ore body. Gossans are the iron and/or manganese rich caps that remain following the dissolving of sulfide minerals like pyrite.

Comes with an acrylic display stand.
SPECIES
Weathered Sulfides
LOCATION
Newman, Pilbara Region, Western Australia
SIZE
12" long, 8" wide, .6" thick