13.9" Polished Kambaba Jasper Obelisk - Madagascar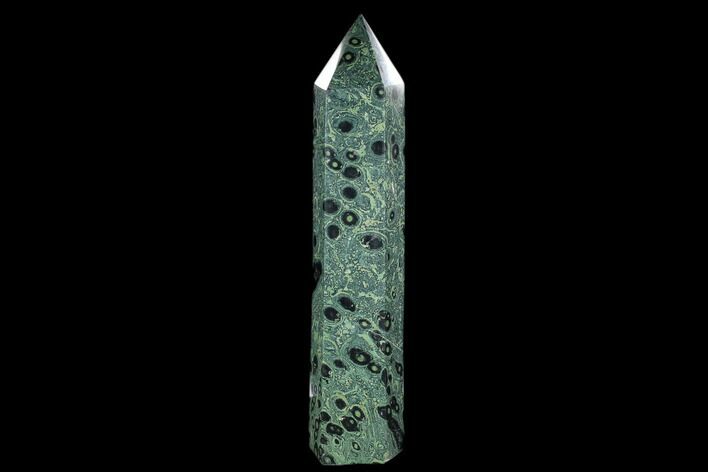 This is a beautiful, hand polished obelisk made from kambaba jasper found in Madagascar. It is 13.9" tall and has dark circular mineral formations throughout the jasper.
Kambaba jasper and crocodile jasper are trade names for a greenish rhyolitic (volcanic) rock found in the west-central Bongolava region of Madagascar. It is full of blackish orbs consisting of small Amphibole needles that some people say resemble amphibian eyes, hence the name "crocodile jasper". There is a
common misconception that Kambaba Jasper is a stromatolite
, however this is incorrect as it is volcanic in origin. Despite the misconceptions it is a beautiful decorative stone when polished.
SPECIES
Quartz, Pyroxene & Alkali Feldspar Conglomerate
LOCATION
Tsiroanomandidy, West-Central Bongolava, Madagascar
SIZE
13.9" tall, 3.5" wide