14.2" Free-Standing, Polished Mushroom Jasper - Arizona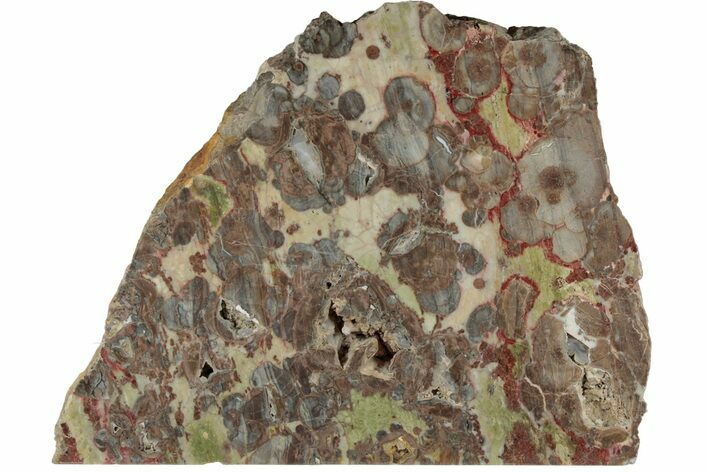 This is a unique, 14.2" wide, polished section of Mushroom Jasper from Australia. One side is polished to a mirror like finish while the other side is rough. The base of the stone has been cut flat so that it stands up nicely on a flat surface. The piece is quite heavy weighing just over 20 lbs.
Mushroom Jasper, also known as "Mushroom Rhyolite", is the name for an orbicular rhyolite that is found in several areas northwest of Phoenix, Arizona. Often, formations of quartz and agate can be found throughout these specimens. In some instances the quartz pocket will contain purple amethyst crystals (quartz var. amethyst). This rhyolite earns its name after the earthy brown to green colored orbicular formations that in many cases have the appearance of a mushroom cap.
LOCATION
Near Phoenix, Arizona
SIZE
14.2" Wide, 10.8" tall, up to 3" thick, 20 1/2 lbs