This Specimen has been sold.
14.5" Gorgeous Agate Flame - 43 Lbs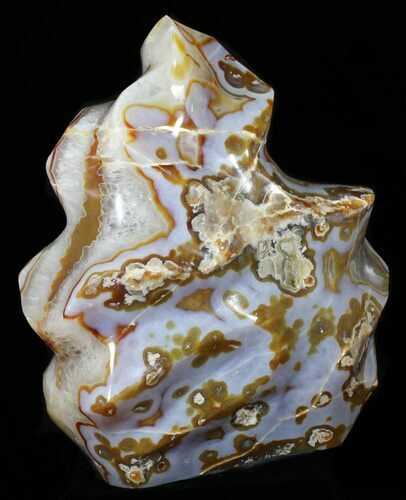 This is a large, agate from Madagascar which has been hand-polished into a "flame" shaped sculpture. This impressive piece is 14.5" tall, and has stunning bands of blue, white, yellow and orange agate throughout.
Weighs approximately 43 lbs.
SIZE
14.5" tall, 11.6" wide, 43 lbs