2.05" Rutilated Quartz Crystal Cluster - Brazil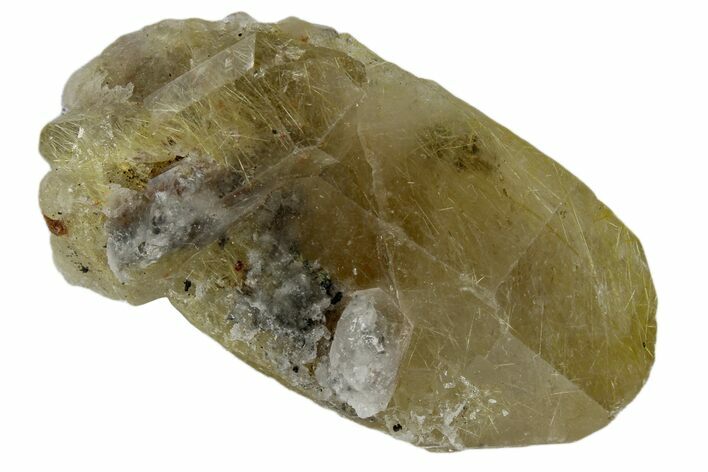 This is a beautiful rutilated quartz crystal cluster that was collected from Brazil. It measures 2.05" long and contains sprays of golden rutile throughout the crystal.
Rutilated quartz is a form of quartz that is characterized by needle-like inclusions of rutile within the structure of the quartz crystal. These inclusions mostly look golden, but they also can look silver, copper red or deep black.

Rutile is a titanium dioxide mineral, and sometimes contains large quantities of iron oxide.