2.2" Sparkling Botryoidal Rhodochrosite - Santa Eulalia, Mexico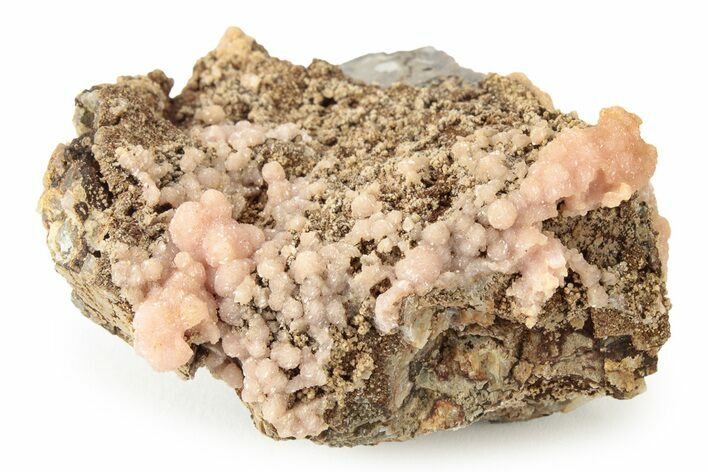 This is a gorgeous aggregations of sparkling rhodochrosite crystals that are tightly packed together, creating this salmon-pink botryoidal formation. The specimen was collected from the Santa Eulalia mining district of Chihuahua, Mexico and including the dolomite matrix, measures 2.2" wide.
Rhodochrosite is a manganese carbonate mineral with them chemical composition MnCO3. The crystals typically have a pink-red coloration and cleaves with rhombohedral cleaving in three directions. It forms from hydrothermal pockets and can be found as both crystals and in banded formations.
LOCATION
Potosi Mine, Santa Eulalia Mining District, Chihuahua, Mexico
SIZE
Entire Specimen: 2.2 x 1.8"